STOCKHOLM  CONCERT  ORCHESTRA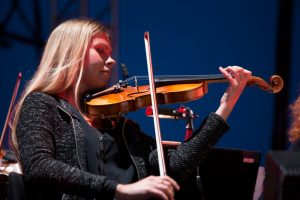 Kungsholms Church Kaplansbacken 1, 112 24 Stockholm
2 June, 2023 @ 19:30 – @ 20:30
The Stockholm Concert Orchestra was founded in 2005 in response to the increasing demand on the market for live music performed by a versatile and flexible orchestra. The orchestra can be booked in a smaller or bigger format and our repertoire is almost infinite; we perform film music, musicals, pop, opera and the classics, and we always adjust our repertoire according to the wishes of our clients.
Highlights of the Stockholm Concert Orchestra include performances with Andrea Bocelli at Telenor Arena in Oslo, Forum in Copenhagen, Ericsson Globe Arena Stockholm and a series of concerts with artists such as IL DIVO, Salem Al Fakir, Maria Möller, tAKiDA, Eric Gadd, Alcazar, Marie Bergman, Ann-Louise Hansson, Svante Thuresson, Nina Ramsby, Simone Moreno, Torbjörn "Ebbot" Lundberg, (from Soundtrack of Our Lives) Ola Salo, Timbuktu, Carola and many more.
The Stockholm Concert Orchestra Production manages Stockholm Concert Orchestra. We also offer production coordination in other contexts where live music is wanted, e.g. at concerts, parties and various kinds of inaugurations and openings.
Address
Stockholm Concert Orchestra
PO Box 12171
SE-102 25 Stockholm, Sweden
Phone: +46 8 26 00 21
info@scoproduction.se

Contact Persons
Magnus Einarsson
Producer, Project Manager and Musician
Phone: +46 705 31 11 30
E-mail: magnus@scoproduction.se
Johan Ahlin
Producer, Arranger and Musician
Phone: +46 709 22 80 93
E-mail: johan@scoproduction.se