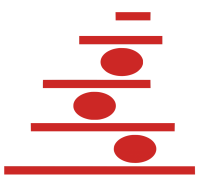 STOCKHOLM  CONCERT  ORCHESTRA
HIGHLIGHTS

4U
A Symphonic Celebration of Prince December 2018
4U: A Symphonic Celebration of Prince with Stockholm Concert Orchestra. Live Nation Sweden are proud to present the first and only official Estate approved symphonic presentation of Prince's music. 4U will present the music of Prince like never before, with a full orchestra. In addition, the show will feature a live band who will perform collectively with the orchestra. 4U will draw from Prince's singular and extensive music catalog, highlighting many of his greatest hits alongside lesser known gems. Live Nation and TCG Entertainment are working in partnership with acclaimed drummer and creative Questlove to curate the set list and arrangements to be played by the Stockholm Concert Orchestra.
2018 December 7 at The Royal Opera, Copenhagen
2018 December 8 at Malmö Arena, Malmoe
2018 December 9 at Annexet, Stockholm Globe 
2018 December 10 at Partille Arena, Gothenburg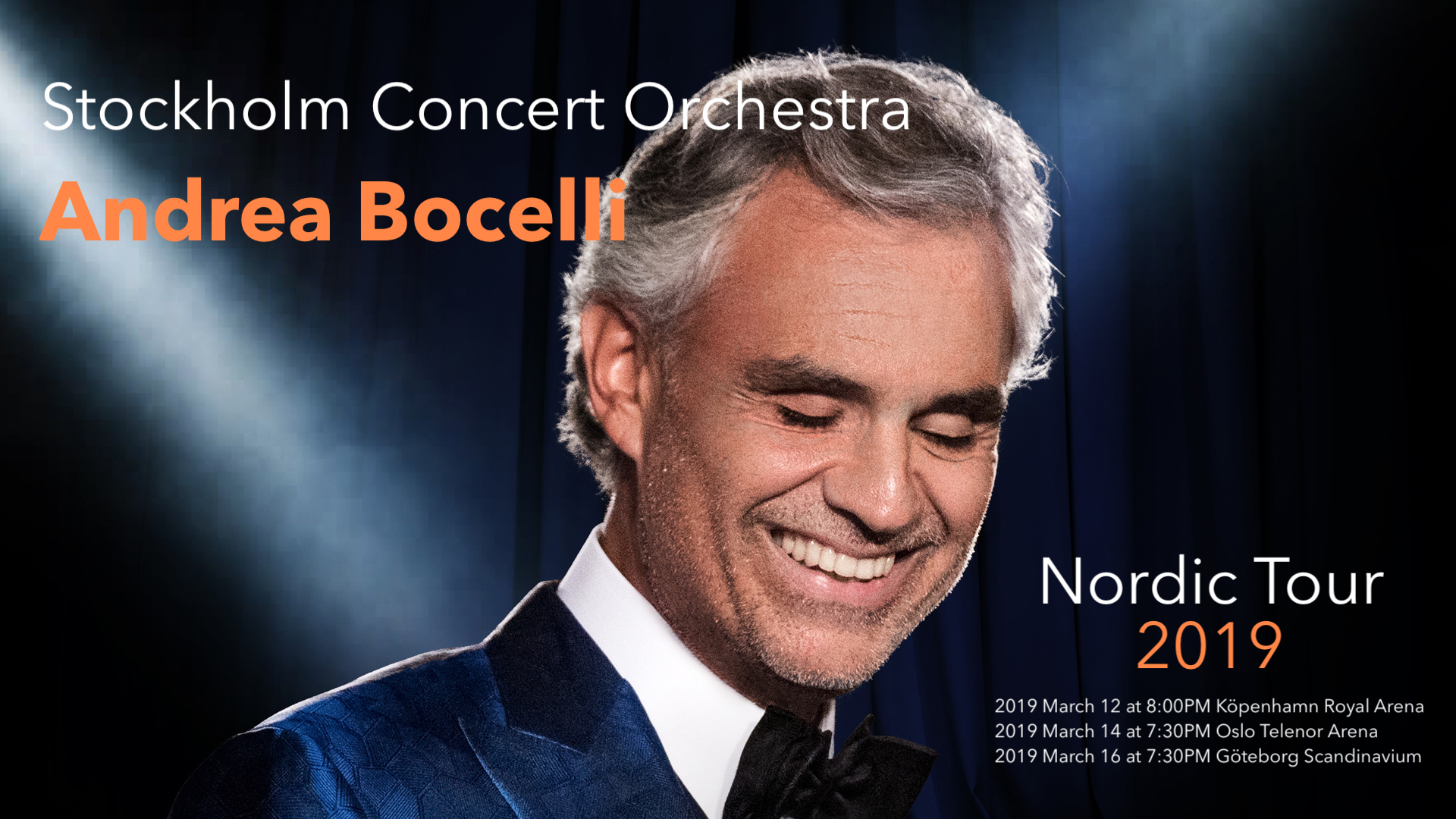 Andrea Bocelli Nordic Tour 2019
Accompanied by the Stockholm Concert Orchestra
One of the world's great voices, Andrea Bocelli, returns to Scandinavia. As the top-selling recording artist in the history of classical music, a recipient of Italian knighthood, and the man responsible for repeatedly landing classical music at the top of international pop charts, Bocelli is literally without parallel. Classics like "Time To Say Goodbye," Bocelli's signature song and one of the top-selling singles of all time, have made him one of the most instantly recognizable voices in music, beloved by fans of all ages for his passionate vocal delivery. In 2013 Bocelli released his 14th studio album Passione, featuring duets with Jennifer Lopez and Nelly Furtado, followed by his fourth live album Love in Portofino. The ever-prolific performer is back on tour in 2019, and ticket buyers will be the first to tell you that all the live albums in the world can't compare to seeing Bocelli live in concert. On this Nordic Tour, he is accompanied by the Stockholm Concert Orchestra.
2019 March 12 at 8:00PM
Copenhagen Royal Arena
2019 March 14 at 7:30PM
Oslo Telenor Arena

2019 March 16 at 7:30PM
Gothenburg Scandinavium

ABOUT US
The Stockholm Concert Orchestra was founded in 2005 in response to the increasing demand on the market for live music performed by a versatile and flexible orchestra. The orchestra can be booked in a smaller or bigger format and our repertoire is almost infinite; we perform film music, musicals, pop, opera and the classics, and we always adjust our repertoire according to the wishes of our clients.
LIVE ORCHESTRA
Highlights of the Stockholm Concert Orchestra include performances with Andrea Bocelli at Telenor Arena in Oslo, Forum in Copenhagen, Ericsson Globe Arena Stockholm and a series of concerts with artists such as IL DIVO, Salem Al Fakir, Maria Möller, tAKiDA, Eric Gadd, Alcazar, Marie Bergman, Ann-Louise Hansson, Svante Thuresson, Nina Ramsby, Simone Moreno, Torbjörn "Ebbot" Lundberg, (from Soundtrack of Our Lives) Ola Salo, Timbuktu, Carola and many more.
UPCOMING CONCERTS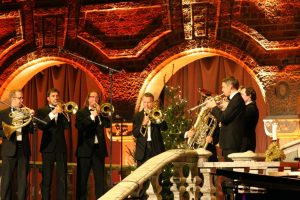 Stockholm City Town Hall
1 December, 2018 @ 16:00 – @ 21:00
The Stockholm Concert Orchestra Production manages Stockholm Concert Orchestra. We also offer production coordination in other contexts where live music is wanted, e.g. at concerts, parties and various kinds of inaugurations and openings.
CONTACT
Address
Stockholm Concert Orchestra
PO Box 12171
SE-102 25 Stockholm, Sweden
Phone: +46 8 26 00 21
info@scoproduction.se

Contact Persons
Magnus Einarsson
Producer, Project Manager and Musician
Phone: +46 705 31 11 30
E-mail: magnus@scoproduction.se
Johan Ahlin
Producer, Arranger and Musician
Phone: +46 709 22 80 93
E-mail: johan@scoproduction.se